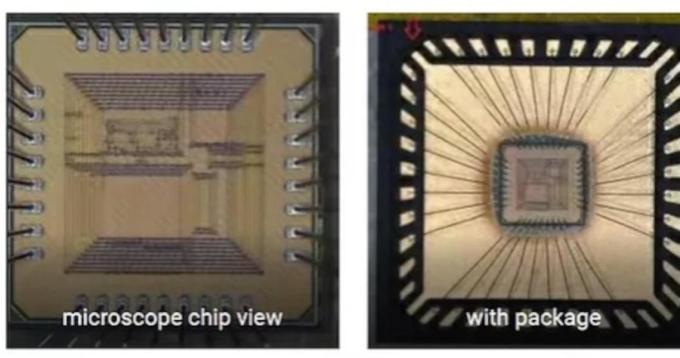 Dr. Shaahin Angizi: Artificial Intelligence Pushes Internet Device CPUs Outside the Box
The energy usage of 75 billion Internet-connected devices could be reduced 1,000-fold if those devices could do more thinking for themselves rather than constantly asking cloud servers for help, computer engineering Assistant Professor Shaahin Angizi believes. (read more)
Philip Wing Tat Pong Receives Grant From the New Jersey Economic Development Authority
Congratulations to Philip Wing Tat Pong who has received a grant, "NJIT Towards the New Jersey Offshore Wind Training and Research Institute (NJOWTRI) Certificate Training Course, Conference, and Research Facility".
Dr. Shaahin Angizi Receives Two NSF Grants
Assistant Professor Shaahin Angizi has just received two NSF grants. The first project is "CNS Core: Small: Toward Opportunistic, Fast, and Robust In-Cache AI Acceleration at the Edge" as the sole PI, and the second project titled "Collaborative Research: Integrated Sensing and Normally-off Computing for Edge Imaging Systems" in collaboration with Dr. Arman Roohi at UNL. He is the director of  the "Advanced Circuit-to-Architecture Design (ACAD)" Laboratory at the New Jersey Institute of Technology.
Distinguished Professor Leonid Tsybeskov and Associate Professor DK Ko Receive an NSF Grant
Distinguished Professor Leonid Tsybeskov received an NSF grant, along with Associate Professor Dong-Kyun Ko (CoPI), for "Resonant Energy Transfer Based Electrically Pumped Hybrid Lasers."
Xueyu Hou - ECE PhD Student of the Month - September 2022
Xueyu Hou is a Ph.D. student in Electrical Engineering at NJIT, advised by Dr. Tao Han. Her research interests include deep Learning acceleration in mobile and edge computing, security of machine learning, distributed machine learning on edge, mixed reality, and live volumetric streaming. Before her current Ph.D. program, she was in power electronics area where she did research on power semiconductors and microgrids. (read more)
ECE PhD Student of the Month:
Akhyuma Swain - August 2022
Yang Deng - July 2022
Guanxiong Liu - June 2022
Sarah Obead - May 2022
Sara Ghasvarianjahromi - April 2022
Ali Emadi - March 2022
Jorge Medina - February 2022
Top 2%
Source: PayScale.com
Our undergraduate electrical engineering program ranks in the top 45 percent in the U.S.
Learn More
Meet Some of Our Students
Electrical engineers utilize their knowledge of devices and systems design in a multitude of areas.
Learn More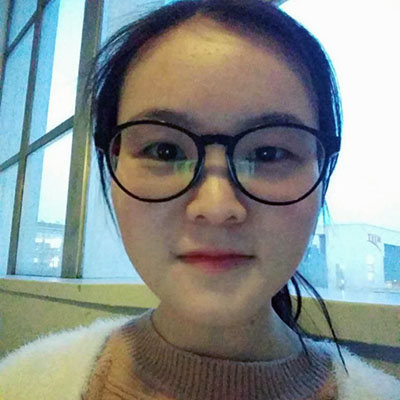 "I chose to complete my Ph.D. at NJIT because I knew I would receive the professional training I needed to prepare for an academic career."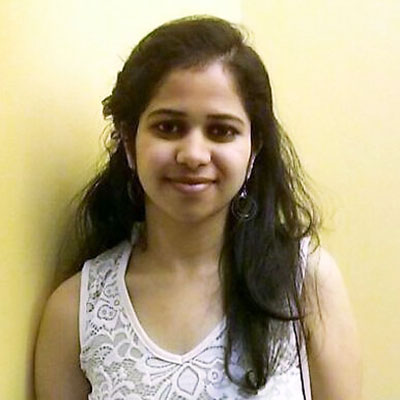 "Computer Engineering offers an interesting combination of computer architecture and software development."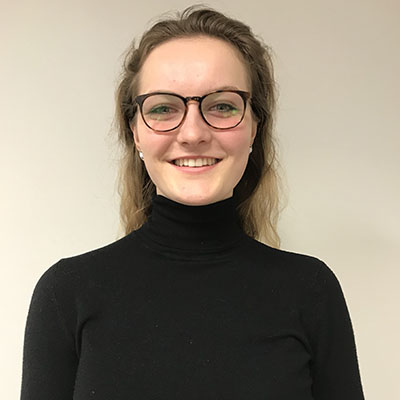 "While my main focus is on my classes, I'm always looking for opportunities outside of them such as traveling to conferences."