Why Study Electrical and Computer Engineering at NJIT?

NJIT's Helen and John C. Hartmann Department of Electrical and Computer Engineering is at the hub of New Jersey's electronics enterprises. The educational and research programs haveevolved through interaction and growing partnership with companies including AT&T, Alcatel-Lucent Technologies, IBM, Sarnoff, Oracle Corporation, PSE&G, Globix and Telcordia. The Department has nationally-recognized research programs in wireless telecommunications, MEMS and nanotechnology, networking and internet security, as well as generation of computing applications.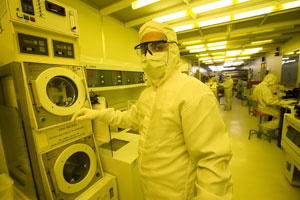 The Department has several state-of-the art collaborative research centers including The Elisha Yegal Bar-Ness Center for Communications and Signal Processing Research. These research centers also involve faculty from other departments at NJIT as well as universities in New Jersey and the nation.